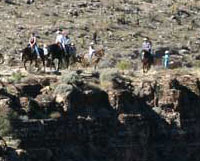 Ride your well-trained, gentle horse along a canyon rim high atop Fossil Ridge. View the colorful Red Rock Escarpment and Spring Mountains. Watch for desert wildlife. See ancient caves, fascinating geologic formations, and breathtaking views of the Red Rock Canyon National Conservation Area in the morning light. This ride leaves camp at 7 or 8 a.m. in the summer, 9 a.m. in the cooler months.
Ride Length: 2 hours
Ride Times: 8am (call for other times)
Transportation Available: Yes, call office for times
Price: $129 per person - Gratuity NOT included (18% gratuity added to parties of 6 or more)
Specials
Gift certificates available for all rides. Call office for details.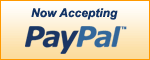 Copyright © Las Vegas Tour Company, LLC /Phone: (702) 387-2457