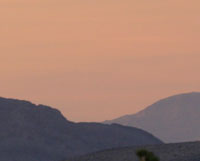 Follow the winding trail down through the narrows on the canyon floor, where erosion has carved natural dens for coyotes, bobcats, and other small wildlife. Watch for wild burros as you cross the mesa. Then, under a sunset sky, enjoy Red Rock Canyon and the majestic and colorful Spring Mountains. Back in camp, enjoy a Western barbecue under the stars. Step up to the grill for a thick, juicy steak*, grilled to your liking and served with all the fixin's -- green salad, our signature Dutch Oven potatoes, baked beans, corn on the cob, and beverages. For dessert, gather round the campfire for an old-fashioned marshmallow roast and s'mores. Hear a bit of Western history and perhaps a traditional poem, then join us in an old favorite song. Perhaps our most popular ride, the Sunset Trail ride is offered daily.
*Chicken, Salmon, or Vegetarian available by advance order only.
Ride Length: 1 hour 45 minutes
Ride Time: Two hours before sunset (call for departure time)
Transportation Available: Yes, call office for times
Price: $169 per person - Gratuity NOT included (18% gratuity added to parties of 6 or more)
Specials
Gift certificates available for all rides. Call office for details.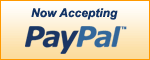 Copyright © Las Vegas Tour Company, LLC /Phone: (702) 387-2457