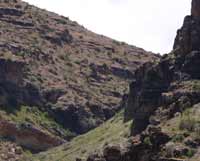 This ride leaves our camp and heads north down the wash toward our corral, then turns east through the desert. Watch for cottontails, chuckar, quail, and ground squirrels as you and your horse weave through a landscape of cactus and Joshua trees. You'll circle Overlook Mountain, taking in the views down into the Las Vegas Valley and across the desert to the red sandstone formations that give Red Rock Canyon its name. This one-hour ride is a good introduction to back-country horseback riding and a great opportunity to enjoy our horses and scenery for those who don't have time for one of our longer rides. The Coyote Canyon Ride leaves camp at several times during the day (after the Canyon Rim Ride and before the Sunset Barbeque Ride) and can be timed to fit your schedule.
Ride Length: 1 hour
Ride Times: Call office for available times
Transportation Available: No
Price: $69.00 per person - Gratuity NOT included (18% gratuity added to parties of 6 or more)
Specials
Gift certificates available for all rides. Call office for details.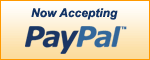 Copyright © Las Vegas Tour Company, LLC /Phone: (702) 387-2457