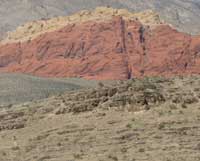 The Red Springs Ride swings around behind the mountain east of our camp, then drops down into a narrow gorge. As your sure-footed horse carefully carries you through the gorge, keep an eye out for wild burros watching your progress from above. You will emerge onto a sandy trail through the Joshua trees and yuccas. The view of the Spring Mountains is outstanding. Your party will dip into a dry river bed and circle Overlook Mountain before returning to camp. This ride is a bit more challenging than Coyote Canyon, but still well within the reach of even first-time riders. More experienced riders will love the scenery and enjoy the time spent with our horses and wranglers. This ride leaves camp between midmorning and mid-afternoon and can be timed to accommodate your schedule.
Ride Length: 1.5 hours
Ride Start Times: Call Office for time.
Transportation Available: no
Price: $99.00 per person - Gratuity NOT included (18% gratuity added to parties of 6 or more)
Specials
Gift certificates available for all rides. Call office for details.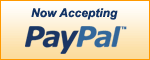 Copyright © Las Vegas Tour Company, LLC /Phone: (702) 387-2457