Please select a ride for full details:
Canyon Rim Ride
Ride your well-trained, gentle horse along a canyon rim high atop Fossil Ridge. View the colorful Red Rock Escarpment and Spring Mountains. Watch for desert wildlife. See ancient caves, fascinating geologic formations, and breathtaking views of the...read more
Sunset Trail Ride and Western BBQ
Follow the winding trail down through the narrows on the canyon floor, where erosion has carved natural dens for coyotes, bobcats, and other small wildlife. Watch for wild...read more
Red Rock Canyon Overlook
This is an exciting ride. Your party will leave camp on the Canyon Rim Ride trail. You will quickly reach the top of Fossil Ridge and follow the edge of a 1,000-foot-deep canyon. Views are breathtaking all around. Instead of taking the turn where the Rim Ride begins its long descent back to...read more
WOW Ride
The WOW Ride is our premier back-country horseback excursion -- and an adventure you'll never forget. A recent guest described this ride as "like being in a dream." The Wow Ride starts at our Red Rock Canyon camp in the morning (the exact time depends on the time of year). We will pack a lunch of sandwiches and drinks into our saddlebags, then we'll introduce you to your horse and mount up...read more
Red Springs Ride
The Red Springs Ride swings around behind the mountain east of our camp, then drops down into a narrow gorge. As your sure-footed horse carefully carries you through the gorge, keep an eye out for...read more
Coyote Canyon Ride
This ride leaves our camp and heads north down the wash toward our corral, then turns east through the desert. Watch for cottontails, chuckar, quail, and ground squirrels as you and your horse weave through a landscape of cactus...read more
Specials
Gift certificates available for all rides. Call office for details.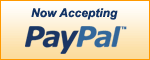 Copyright © Las Vegas Tour Company, LLC /Phone: (702) 387-2457